Kriece

Kriece – Atomic Wedgie (MOREDEV006)
Date

2004.11.12

Catalog

MOREDEV006

Genres

Artists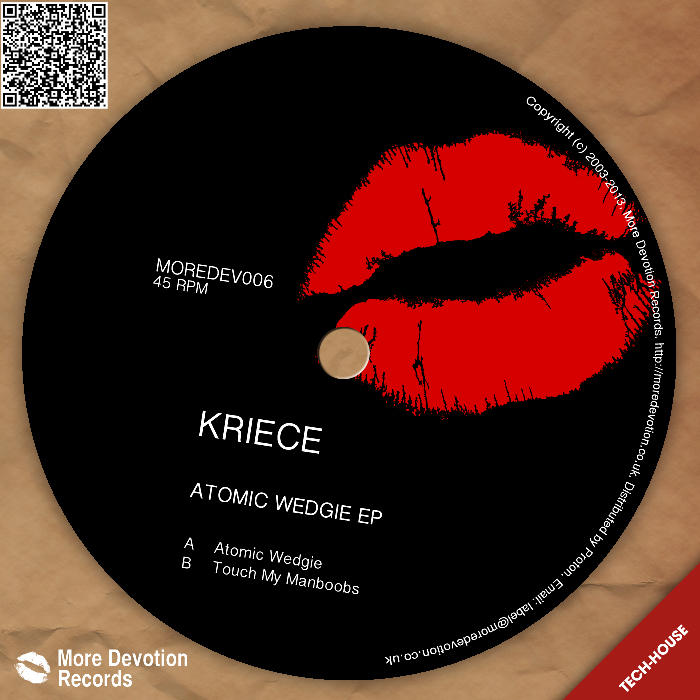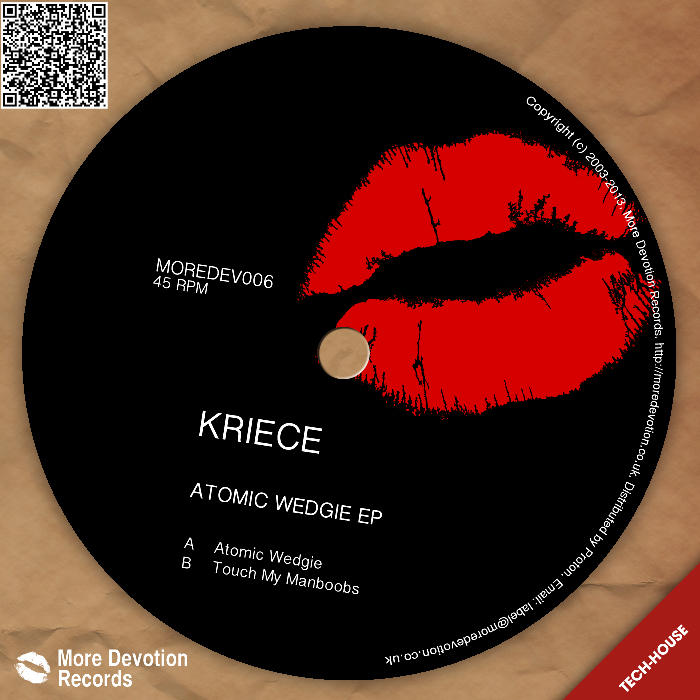 Tracklist
 
A – Atomic Wedgie
B – Touch My Manboobs
About the Artist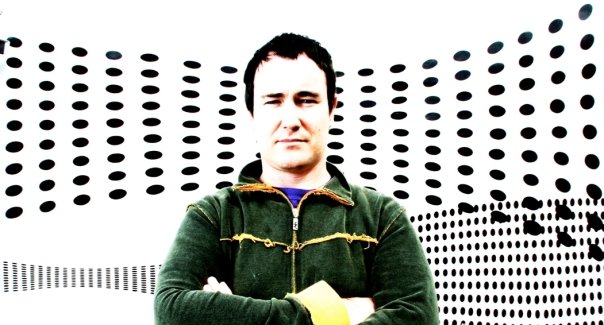 Kriece is a prolific tech house producer from Perth, Western Australia. Kriece often collaborates with Byron Bay producer based 'Basek' as well as forming part of the trio 'The Flying Doctors' with Jeff Bennett and James Zabiela.
Kriece's ingenuity extends not only from his productions but to the names of his gives his tracks as well. Classical names include 'Tell Me I'm Pretty', 'Atomic Wedgie' and 'Touch My Manboobs'
Kriece runs 3 record labels including Kindred Sounds, Spinifex and Arabica.
Kriece has been a permanent fixture on Australia's party scene now for many years. As a DJ he has played alongside Sasha, John Digweed, Carl Cox, BT, Dave Seaman, H-foundation, Kevin Saunderson, Dave Clarke and Lee Burridge. He has played at all major Australian tours such as Ministry of Sound, Cream, Renaissance, Gatecrasher, Mixmag and DJ Mag.
As a producer he records solo and collaborates with people such as Basek (Junkbeats), Sweden's Jeff Bennett (Poker Flat, Morris Audio, Treibstoff), American Earth Deuley (Low Pressings, Hooj) & Tongut label boss Apoll.
James Zabiela cites Kriece as being one of his favourite producers and used the track "Ola Dub" for last year's mix on John Digweed's Kiss FM show in London.
Hernan Cattaneo is another of the world's top dj's who has been giving Kriece massive support recently, consistently including Kriece cuts in his top tens.
Kriece was first signed with Beat Code – the sister label of More Devotion Records.
Shortly after More Devotion signed Kriece to create Atomic Wedgie (2004).